Last Updated on December 15, 2020 by
Finding great sounding effects is already pretty hard, butfinding free ones that also sound great is even harder.
So, if you just want a shortcut to pro-quality mixes, watch this free masterclass now: But if you just want to learn about VST Instruments specifically, keep reading. VST Instruments. The better your recordings sound, the better your final mix will be. Which is why VST (Virtual Studio Technology) instruments can level up your songs immediately. Working with virtual studio technology (VST) plugins is tremendously convenient, but a lot of the best VST plugins out there are very expensive. If you're looking to expand your library of VST instrument (VSTi) plugins, or tweak your mixes with some great effects or MIDI effects VST plugins, you can do it for free.
I put together a list of the best free Flanger VST/AUplugins which I think sound awesome.
I will also include three premium ones at the end, shouldyou be looking for something a bit better.
Let's get started!
Best Free Flanger Plugins
Blue Cat's Flanger – (Windows/Mac)
Classic Flanger – (Windows)
MFlanger – (Windows/Mac)
TAL-Flanger – (Windows/Mac)
FlangerHand – (Windows)
Transilient – (Windows)
FlangerBox – (Windows)
Retrodelay – (Windows)
DLYM Delay Modulator – (Windows/Mac)
Dead Duck Flanger – (Windows)
HY-MBMFX2 Free – (Windows/Mac)
Best Premium Flanger Plugins
EFEKTOR FL3606 Flanger – (Windows, Mac)
Antresol – (Windows, Mac)
Instant Flanger MK II – (Windows,Mac)
BlueCat's Flanger – (Windows/Mac)
Very famous during the 70's and80's, the Flanger effect can be used on almost any audio track: on drums,voices synths or guitars, from a subtle effect to a deep alien-like voiceeffect.
This plugin has a fairly simple userinterface and is pretty easy to use, but it's very versatile and sounds great!
The stereo version allows you totransform it into a stereo flanging effect with just one knob.
It works on Windows and Mac and isalso available in a lot of formats!
Features
Vintage flanger effect.
Stereo spread control.
Sine or triangle LFO shapes.
In or out of phase feedforward and feedback paths.
You can download it here.
Related: List of the Best Delay VST/AU plugins.
ClassicFlanger – (Windows)
This is a great flanging pluginwhich allows you to boost the flanging effect to maximum without gettingunwanted effects.
This plugin is part of the AudioClassic Series by Kjaerhus which includes almost ten free plugins.
I would definitely recommend thatyou try this one out, and all the other plugins in the bundle as well…
The whole bundle is only 3.2mb andall of the plugins go extremely easy on your CPU, which is always good.
Features
Smooth Flanger effects Stereo spread
Ultra low CPU usage
Supports sampling rates up to 96kHz
Full VST automation
You can download it here.
Related: Best 225 free VST Plugins in the World!
MFlanger– (Windows/Mac)
MFlanger is a versatile flangera variable oscillator shape for greater flexibility, and integrated tubesaturation.
This adds up to a responsive pluginwith an analog sound.
It sounds damn impressive, so checkit out.
Features
Unique visualization engine with classic meters andtime graphs
M/S, single channel, up to 8 channels surroundprocessing…
Adjustable oscillator shape technology
You can download it here.
Related: Best free DAWs currently available!
TAL-Flanger– (Windows/Mac)
TAL-Flanger is a very simple andeasy to use flanger plugin which has a pretty unique sound to it and someasymmetric analog like components in the feedback corner.
Useful for a wide range of flangereffects from subtle to extreme.
It works both on Windows and Mac,32-bit and 64-bit.
You can download it here.
Related: Orchestral VST/AU Plugins currently available!
FlangerHand– (Windows)
FlangerHand is based on the earlyflanging effects of the '60s.
It is an incredibly light-weightplugins that's also easy to use.
However, it's Windows only, so keepthat in mind!
You can download it here.
Transilient – (Windows)
Transilient is a FSU/Glitch type multi-effect unit createdby Liquidclear and designed to make strange and unusual new sounds, however it'sstill pretty easy to use and control.
The 5 different effects can be modulated by one of two16-step sequencers, a LFO, any WAV file, and/or manually controlled.
Additionally, the modulators can be synced to your host'stempo. You can easiliy turn a single sustained note or chord into an electronicdrum loop.
Or take an existing drum loop and turn it into somethingglitch-like and noisy.
Slower tempos work great for drone and ambient sounds.
16 presets are included to get you started.
You can download it here.
You might also be looking for the best Guitar VST/AU Plugins Available. Check out this post I wrote!
FlangerBox – (Windows)
FlangerBox can do the typical flanger sounds, which are easy to achieve and sound pretty good.
However, it can also produce cool chorus and comb filtersounds too.
A selection of five different waveforms are available inthis unit; the first two "Sine" and "triangular" will work for the typicalFlanger/Chorus modulation sound.
The other three "Saw", "Square" and "Random" are moresuitable for rhythmically oriented modulations.
Furthermore, a Phase adjust function is included to provide,if required, a more expansive sound.
Also included is a Wave invert function to add some moreflexibility to your modulations.
The FlangerBox is fully automatable and has the ability to store 64 presets.
It even comes with a few already pre-programmed ones thatwill show you what this plugin is all about.
Note: It's 32-bit only.
You can download it here.
Related: Best Synth VST/AU plugins available!
Retrodelay – (Windows)
Retro Delay is a flexibleall-round delay effect in VST format.
It has the character and sound of avintage delay unit but features many modern options.
Besides delays, it can produce awide range of modulation, chorus, flanger and phaser effects.
RetroDelay is for Windows only.
Features
Independent left and right channel delay lines
BPM synced or manual times (up to 6 seconds)
Forwards or backwards delays
X-feedback
Ping-pong delays
'1 feedback pass', there will always be 1 feedback
And More
You can download it here.
DLYM Delay Modulator – (Windows/Mac)
DLYM is a free 'Delay Modulator' plugin which producesflanger and chorus style effects.
Taking inspiration from DRC's chorus effect, DLYM expandson the functionality, and makes it available for DAW applications on PC, Macand iOS for free!
Whether you're looking to add just a touch of depth to yoursounds or radically change them, DLYM can do both.
The interface is extremely clean and uncluttered… just theway I like it!
Features
2 processing modes – 'Analog emulation' and'Dimension style'.
6 time syncable modulation waveforms – Sine,Square, Saw, Triangle, Sample & Hold and Filtered Sample & Hold.
Adjustable stereo spread.
Crossover/cutoff to control frequency range ofthe effect.
Built-in preset/patch manager.
Available in a variety of plugin formats: VST,AU, AUv3.
You can download it here.
Best Free Ambient Vst Games
Dead Duck Flanger – (Windows)
The Dead Duck Flanger is an extremely simple and easy touse, yet great-sounding flanger VST.
Dead Duck Software also have a lot of other effect bundles, synths, and other stuff which you can download for free here.
If you are looking specifically for the flanger, then I'd recommend that you download it from the VST4Free website.
And lastly…
HY-MBMFX2 Free – (Windows/Mac)
Just one look at this VST's interface and you know that it'sa pretty complex plugin to use.
However, what it lacks in ease of use it more than makes upin quality and versatility.
MBMFX2 splits your sound into three bands and lets you manipulateeach one differently by inserting the 22 built-in effects, one of which is aflanger.
Note: There's a premium version which sells for$48, and a free version.
With the free version you will only have access to oneeffect per frequency band, but it's more than enough for most people.
Plus, if you ever feel the need to upgrade, you can simplydo so.
You can download it here.
To get the free version simply scroll down, click ondownload and select the free version.
Best Free Ambient Vst Presets
3 Premium Flanger plugins which are worth the money!
Here I will list just three affordable Flanger VSTs which Ifound to be pretty good.
EFEKTOR FL3606 Flanger – (Windows, Mac)
This is a super simple and easy to use flanger which onlyprovides you with a handful of controls… Ideal for beginners.
Find out more about EFEKTOR here.
Antresol – (Windows, Mac)
This is a definite step up in complexity when compared tothe previous one on the list, however this means this you will have morecontrol over everything that's happening.
If you know your way around pretty complex plugins, thentake Antresol into consideration.
Features
True emulation of BBD based analogue delay line
Optional independent parameter control for each stereo channel
Selectable L/R or M/S stereo processing modes
Mistress mode allows the whole unit to work the same as the classic flanger
LFO can be synchronized with your host application
Find out more about Antresol here.
And lastly…
Instant Flanger MK II – (Windows,Mac)
If you're looking for that great vintage-style flangersound, then Instant Flanger might be for you.
It is an authentic emulation of the original 1975 studiorackmount and it was famously used on David Bowie's "Ashes to Ashes" and CyndiLauper's "Time After Time.
Features
Depth controls the intensity of the effect. 100% adds the delayed signal to the dry signal. -100 % subtracts the dry signal from the delayed signal
Three distinct flavours of flanging. Set the Mode switch for Shallow, Deep or Wide
Manual control allows you to control the 'comb' effect by turning the Big Knob
Oscillator drives the flanging at a user-defined rate.
Find out more about Instant Flanger MK II here.
Conclusion
Most of the plugins on this list should be more than enoughfor any situation, especially if you're a beginner.
If you feel like you need something more professional, thensimply check out the premium flangers I listed.
Have a nice day!
Piano VSTs plugins is a songwriter's best friend. The grand piano is one of the best tools to use for composing, arranging, and producing songs.
That is the reason why an excellent sounding piano plug is a useful and inspirational tool in virtually every genre. Those emotional sounds result in creating better music.
You will find many piano plugins on the market, but the majority of them are pricey. The best selections can cost a lot of money. However, you don't need to spend big money to find a fantastic sound. In this guide, Fidlarwill show you the Best Free Piano Vst, which will provide you an inspirational acoustic piano tone on your DAW.
Table of Contents
3

Best Free Piano Vst 2020

5

FAQs
What Is A VST Plugin?
VST stands for "Virtual Studio Technology" and describes effects or instrumental plugins inside a DAW (Digital Audio Workstation) in your PC.
You could also hear VST plugins tools known as samples. Samples typically arrive in a library package known as a "sample library" Some well-known libraries comprise Native Instruments, Output, Vienna Symphonic Library, EastWest, and many others.
To connect to some sample library, there's a program that hosts noise stains, otherwise called a sampler.
Some well-known hosts comprise Kontakt 6 by Native Instruments, Perform by EastWest, and Vienna Ensemble Pro. Consider them as "folders" containing different sampled sounds and letting you play them.
Best Free Ambient Vst Plugins
For example, launching the Kontakt player in a DAW will open a window where you can pick the audio that your grand piano will produce on a sure track. Choosing a trumpet sound will lead your grand piano to sound like a trumpet.
The sampled noises are ready by actual men and women who dedicate hours recording one note on a tool in many distinct ways (for instance, staccato, legato, reduced strikes, higher strikes, using a dab, etc.).
Many samplers can function as a standalone function on your personal computer (without using a DAW), which means you're going to have the ability to play and listen to the various samples.
Similarly, some VST plugins programs have standalone variations that don't need any extra software at all. But to document and edit compositions, you will probably require a DAW.

MIDI is a remarkably powerful tool which gives allows you to edit notice skips, the articulations of notes, along with the phrasing and spans of letters, in addition to the dynamics, quantity, and utilization of a sustain pedal.
Why Is The Kind Of Piano VST Important?
Piano VST plugins come in two different types. They are either synth or sample established.
Knowing the advantages of a synth predicated on a sample pack established piano VST plugins can help you determine which is the right for you.
Synth-based piano plugins tend to get bigger file sizes, are more customizable, and also do not take a software sampler to run. But, they tend to seem more realistic compared to sample-based piano VSTs.
On the flip side, sample pack established piano VSTs frequently sounds a lot more realistic and higher quality.
One detraction of a sample established piano VST is that the file size could be enormous. Additionally, they frequently have limited customizability, plus sampler applications could be required.
Best Free Piano Vst 2020
1. Ivy Audio Piano at 162
Piano in 162 is a sample library of a Steinway Model B grand piano created out of an extensive sampling approach. The library comprises 2 round robins, five energetic degrees, and different pedal on/off samples.
Round robins will be a lot of unique samples per note. The piano plugin will pick a random selection every time the notice is performed, leading to the noise's precision.
Piano in 162 was listed at 96kHz through two pairs of Rode NT5 cardioid microphones neighboring set from the hallway and a snug pair within the piano.
You are going to require a sampler to conduct this library. Piano in 162 is compatible with the full version of Kontakt, or about Plogue Sforzando that runs .sfz documents if documents are text files that save data for software synthesizers. It is seen as the best piano Vst.
2. Prism Audio Atmos Piano
Atmos Piano is an ideal piano plug if you're searching for that dreamy, distant noise. It is perfect for a romantic ambiance or even a cinematic bed.
Atmos is a robust 2.4 GB library using 241 distinct samples. There are just two different microphone sources that could combine with corrosion and discharge parameters. If you are searching to make an atmospheric, ambient piano soundscape, this piano plug is ideal.
3. Keyline Classic
Keystone Classic is the best piano plugins. This sample-based plugin is capable of replicating some of their most wanted piano manufacturers. The presets include Yamaha and Steinway grand pianos, in addition to the electric piano and Rhodes.
Keystone Classic additionally sports standard parameters you'd find on a synthesizer. ADSR, along with an LFO capable of impacting pitch, saying, and pain, can make it possible for you to form an exceptional piano sound. With its unbelievable sound-shaping parameters, there is no wonder why Keyzone Classic is frequently advocated as a go-to free piano VST.
Read More:
4. Versilian Studios Upright No. 1
Versilian Upright No. 1 is charged as a lightweight sketching plugin but indeed sells itself short. It is an outstanding representation of a traditional vertical piano.
This vertical soft piano VST has been sampling utilizing broad and close mics. Much like Keyzone Classic, Versilian Upright provides ADSR controls in addition to built-in reverb and panning.
The plugin's intensive sampling comprises three velocity layers with two round robins, sampled in tritones using a set of broad, close mics. The samples consist of full decays up to 30 seconds, which allow for adequate flexibility when you use a sustain pedal. Versilian Upright No. 1 is a go-to vertical piano VST that can bring authenticity to a song.
5. Soundmagic Piano One
Soundmagic Piano One stems in the sampling of a Yamaha C7 concert grand. It utilizes its hybrid lookup engine to catch the well-known noise of its C7.
This motor combines the realistic noise of sampling and the playability of modeling. The playability is reactive due to modeling, while the piece makes the sound natural and crisp.
The user interface contains an absurd number of controls to get a piano VST. It permits you to customize just about anything. Exciting features include piano sounds, audience and participant standpoint, and tuning systems.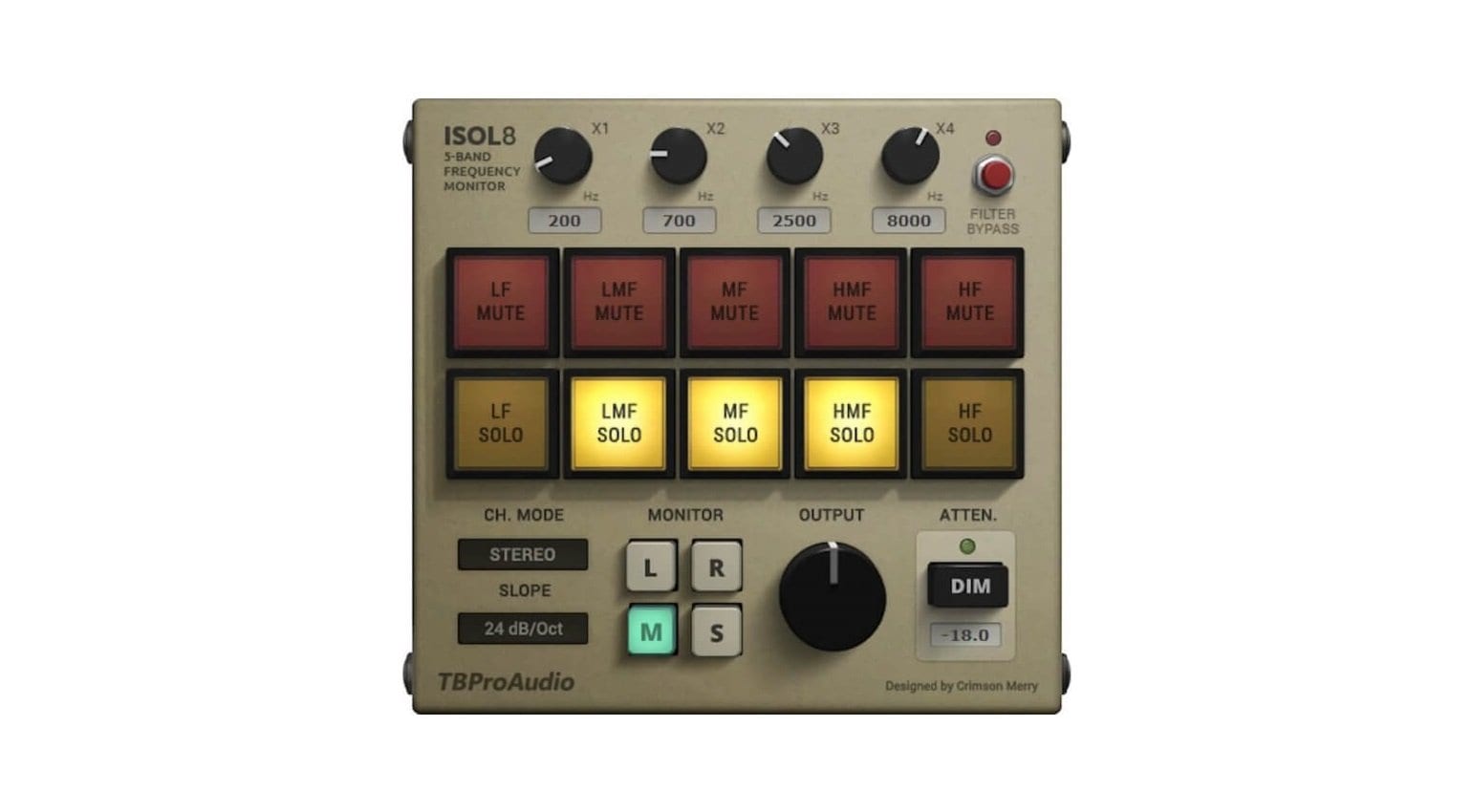 6. SampleScience Space Piano
Room Piano is a lightweight piano plug for musicians that want to experiment by including a lo-fi touch with their piano sounds. According to a Kawai Upright acoustic piano, this plugin includes on-board lo-fi and modulation effects to make concealed mellow piano noises. Room Piano from SampleScience is readily available for both Mac and PC.
7. 99Appears Upright Piano
Upright Piano is the best piano Vst free based on a set of piano samples listed by Rudi Fiasco. You will find a relatively low number of features offered in this particular plugin, however, the quality is immaculate and bright, particularly for a free plugin.
The plugin features four falsified notes per octave and six-speed layers per note. It's possible to adjust the attack and release time, tremolo speed and intensity, global quantity, and essential release quantity, in addition to the built-in low-pass filter and reverb effects. Upright Piano from 99Sounds is available for both Mac and PC.
8. Spitfire Audio Powerful Piano
Spitfire Audio is a London-based firm with a diverse, funky selection of strings, keys, and other audio libraries. Some of their products are incredibly large-finish and so too costly. One example is their job with the BBC Symphony Orchestra, which we had an opportunity to test out, and it had been utter liberty.
In 2018 they published the easy, innovative plugin for both piano and keys: LABS. It seems smooth, dreamy, and authentic. The downloading process is somewhat long-winded, requiring a program download to download the piano or series noises inside the program. However, this is a little annoyance for such a beautifully sampled plugin.
VIDEO:
9. 4Front R-Piano
4Front Piano is somewhat different than the majority of the sample established plugins on this listing. R-Piano is motivated by RSP73 pianos, a favorite discontinued electric piano plug.
R-piano creates 127 distinct layers always, under a classic overdrive. You will not have to worry about shared sample library problems, including CPU load or stuck notes with R-piano. While this piano VST does not precisely imitate a realistic piano, it may work nicely as an Alternate to the Rhodes electric pianos.
10. DSK The Grand
DSK The Grand is a lightweight plugin that is only 51 MB in size. If you are low on space and require a piano plug to complete your path, then that piano VST is right for you. It comprises four velocity layers, with 4-6 samples each note. The user interface is only laid out, comprising ADSR controls, along with a reverb. By tweaking the launch parameter and utilizing the on-board reverb, you can receive this little plugin sounding enormous.
Why Should I Use VSTs?
VST instruments offer you a selection of alternatives for your recording needs. You might not enjoy the preset sounds on your electronic computer keyboard, or you might choose to expand your audio palette with different piano samples or to experiment with other tools.
This might not appear very clear, but you may use your electronic piano as a MIDI controller, letting you play notes in a piano style. However, your computer will output them as other tools, including a guitar or a violin, even though VSTs.
Vocalists frequently ask me to get a piano-backing monitor for a performance, but they want it in another key. Rather than playing another crucial and re-recording the first operation, I will transfer the MIDI notes in my DAW to transpose the noise.
Recording MIDI at a DAW is not as daunting, as you can edit erroneous notes or alter one message which has been pressed a bit too loudly.
This saves you time by eliminating the necessity to re-record or punch afterward (re-recording a passing inside the item ). You can alter a sample as soon as you've listed in MIDI, which means you might audition several noises and then pick the one you prefer.
FAQs
1. Are pianos the sole VST instruments?
Not at all; piano VSTs are only a small proportion of sampled sounds out there.
VST tools categorize as orchestral samples, synthesizers, and digital soundscapes, and jazz or rock group scenarios, in addition to instrumental effects and audio design. That is why sample libraries may get expensive quickly once you want a complete library of sampled orchestral sounds.
It's also why using an SSD is likely to create your workflow faster and more effectively. Envision loading a DAW template having tens of thousands of samples; utilizing an SSD, the loading time for models declines considerably.
2. How many tools are contained using a library?
This is different! You might be buying one solo instrument, or your library might consist of many tools, different orchestral segments, etc.
Always check what's included together with your library to understand how many tool samples you're going to get.
The more tools in a library, the more costly it might be. Many libraries comprise music monitor demos done by musicians so that you may listen to precisely what your samples can sound like. You need to pay attention to those before you make a purchase.
3. How do I pick the best piano VST plugin?
There's nobody reply to this question. A fantastic place to begin is recognizing which acoustic guitar manufacturer produces the sound you would like, whether a Steinway, Bösendorfer, Yamaha grand piano, etc.
A number of these manufacturers have been listed in sample libraries. You might also desire to get a piano sample for a specific style, like a solo operation, a piano is mixed in having an orchestra, or even a recording at a rock or jazz band.
Many VSTs are flexible and give a solo patch in addition to a piano sample, which may be combined with different tools.