The world of free VST plugins is huge and can be a bit overwhelming. You can download and install them all, but which ones are really worth downloading?
I have used many free plugins over the past years and decided to post my personal favorites. They are in a random order so make sure you check them all.
And this is easily one of the best free plugins you can find, the Sanford Reverb. It is out there since 2009, but free since 2015. It is out there since 2009, but free since 2015. This plugin comes with great presets but feel free to play with the knobs for some amazing results. 10 Best VST Plugins for Trap Beats The signature sound of trap music can be boiled down to two essential components you'll need to have: knowing how to engineer that sound, as well as having the right plugins to get it. Hello Composers! Mike here, with a quick guide on the Best VST Plugins for Mixing. Mixing is one of the most critical steps in music production, to get your track sounding balanced, with good separation between instruments and in the stereo field, get nice depth, great clarity etc. What's up, everybody? Aaron here with R-Loops & TheDrumBank to discuss the Top 10 VST Instrument Plugins for Hip Hop music. This includes hip hop, rap, trap & RNB. Some of these I personally use and can vouge for. Others were recommended by some of my producer friends. These are in no specific order. Xpand!2 This is on.
TDR Nova
TDR Nova: Free EQ VST
TDR Nova is a parallel dynamic equalizer with an easy to use interface. The analyzer shows you exactly what your changes are doing. Besides the 4 bands it also has a low pass filter, a high pass filter and you can apply compression on each band separately or on the total output.
Tokyo Dawn Records also provides a paid version called the Gentleman's Edition with more bands and more options. The free version already offers a lot and is definitely a must have.
A1StereoControl
The A1StereoControl plugin allows you to expand or limit the stereo width of your single mixer channels or the master output. The plugin has a clear and clean interface so even starting producers can work with this plugin with ease.
The Safe Bass mode deserves a special notification. In this mode all the bass frequencies below an adjustable frequency are set to mono. This makes it an ideal plugin for mastering tracks that you want to use in clubs.
Brainworx Cleansweep V2
Brainworx Cleansweep v2 Free Filter VST
The Cleansweep V2 of Brainworx is a nice plugin to clean up your mix. Every song needs its filters and the Cleansweep is one of the best free filter plugins out there. It allows you to set the knobs exactly how you want with your mouse wheel or you can just type in the exact value you want.
So, if you are looking for a great and free filter plugin, search no more.
Flux BitterSweet V3
Transient designers are very commonly used plugins for drums. The BitterSweet V3 plugin of Flux is one of the best free transient designers you will find. To amplify the transients amplitude turn the big knob to bitter. If you want to decrease the transients amplitude simply turn it to the sweet side.
The plugin has three different processing modes.
* Main: using a regular stereo signal scheme for the processing.
* Center: processing the Mid channel only, very efficient for snare and kick drums.
* Stereo: processing the Side channel only, very efficient for panned rhythmic/transient instruments.
Sonimus SonEQ
Sonimus Free EQ VST
The Sonimus SonEQ is the second EQ of this list. This one is a three band EQ, low mid and high. And it has a high pass and low pass filter. It also has a pre-amp section with a bass booster.
The input, output and drive knobs give you some nice saturation control. A higher level of the input control provides more saturation while the output control can be used to compensate the output level.
Izotope Vinyl
There are many vinyl type plugins but iZotope's Vinyl is my favorite. It can give your tracks that vinyl feel you are looking for. Especially useful if you want to create some old school Hip Hop tracks.
Download this free plugin and play with the slides and knobs to see what kind of feel you can create for your track. You will not be disappointed!
Illformed TapeStop
Illformed Tapestop Free VST
Illformed is providing their older plugins as a package for free. This package includes Glitch 1.3, Crusher, Stretch and TapeStop. TapeStop being my favorite one.
This plugin gives you a tape stop effect to apply on a single source or the master output. You can adjust the stopping speed with the slowdown knob and when the trigger knob gets above 0.50 it will trigger the tape stop. A nice plugin to have some fun with and to generate some crazy sounds!
Ohm Force Frohmage
Ohm Force's Frohmage is not just a lowpass filter. It combines filtering with some other great features like distortion and delay. This way you can make some amazing filter sweeps but also heavily distort the sounds. Applying delay on each band will give you the opportunity to create some unique phaser effects.
Download this plugin at the Ohm Force website to see what it can do for your productions.
Camel Audio CamelCrusher
Camel Audio CamelCrusher Free Filter VST
One of the best free plugins is the Camel Audio CamelCrusher. It provides three easy to use effects that can be blended together to suit your desires. The distortion has two types that can be mixed together. The filter is a warm souding lowpass filter and the compressor lets you phatten your sounds with just one knob.
If you download this plugin there are presets included but you can also adjust the settings yourself or simply hit the randomize button.
Sanford Reverb
Of course the list is not complete without a reverb plugin. And this is easily one of the best free plugins you can find, the Sanford Reverb. It is out there since 2009, but free since 2015.
This plugin comes with great presets but feel free to play with the knobs for some amazing results. When I started using this plugin I especially loved the early reflections and freeze mode. With these two features you can create your own unique reverbs for all kinds of purposes and genres. Definitely check out the website of Leslie Sanford for this plugin.
Note: This reverb plugin is also featured in our list of 5 best free reverb plugins!
A couple of years back I did a large review of the best free VST / AU plugins around at the time (in my opinion). It's time to revise, because a lot has happened since then.
The purpose of this post is not to list all free plugins. Quite the contrary – I am only listing the ones that I think are the best of the best.
I've put in a ton of research to this and tested these plugins in real situations and real projects.
If you master this collection of plugins properly, you will have a very powerful set of tools at your disposal. So please spend the time getting to know the plugins and read the manuals.
A few notes before we begin:
I've only decided to accept plugins that are available for both PC and Mac and in 64 bit AU/VST formats. There are a lot of great PC/Mac only plugins out there, and I know many small developers simply can't afford to create and support versions for different platforms. My apologies – but I wanted to make sure this post works for everybody.
All of these plugins are free, but some may require for you to register on the developers website before you can download. I can safely assure that in these cases it will be worth the trouble.
I have tested these plugins on a Mac running OSX 10.8.5 and Ableton Live 9. If something isn't working for you, please contact the plugin developer directly for assistance (because I won't be able to help you with tech issues).
If you enjoy this article, I will appreciate your help if you shared it via Facebook, Twitter, Reddit or whatever way is most convenient to you.
A lot of work goes into making of this blog, and the best thanks you can give me is to share the stuff you like with your peers. Many thanks.
Let's get to it!
Swatches is a sample-based sound player. There is no control over the sound. What makes it special is the quality of the 128 sounds it comes with. Very, very good and usable sounds!
A great sounding spatial effect with tons of flexibility. Especially great for subtle stereo enhancement stuff. Dave Pensado mentioned to me he uses this. Need I say more?
Nebula 3 Free sounds fantastic. There is a bit of a learning curve and they haven't exactly made it very easy to download (you have to "buy" it via their shopping cart even though it doesn't cost anything).
But I have to stress again, some of the programs inside thing are sounding amazing.
This is a no-frills analogue modeled saturation plugin. It sounds very good and has a surprising amount of control over the sound. I wish it had a wet/dry control though!
This is a good pack of free plugins. For me the highlights are the spectrum analyzer, flanger and chorus plugins.
This plugin is a pretty obvious copy of the UAD Little Labs Voice of God plugin. It's a resonant filter for beefing up bass. It will cause you a bowel movement.
Sometimes you just need a clean, simple and gentle highpass/lowpass filter. Cleansweep is just that. The filters are derived from Brainworx's BX_Digital mastering EQ. This means they will interfere with the quality of your sound as little as possible.
Bittersweet is an extremely useful transient shaping plugin. If you're not making good use of transient shaping, you are missing out on a lot.
A lovely saturation plugin, capable of subtle effects that can work on your master bus. Don't worry, you can crank it up harder too.
A very nice sounding and simple compression plugin. There's not much control, so the results depend very much on the material. But let me tell you – when it works it sounds great!
Toned is an analog modeled tone shaping plugin. It's intended for mastering and therefore quite subtle.
However with more heavy handed settings I did get pretty good results when coloring things inside the mix too.
I've used this reverb plugin a LOT. It blends well in the mix. It is great for subtle ambience but also for huge unreal reverbs.
A couple of tips: Try automating the time and hold controls. I love it!
Someone reported to me having had phase issues with this plugin. I've never had that problem with the 64 bit Mac version, but you might want to be careful and see if that happens on your system.
This is a huge pack of 24 free plugins in total. Don't let the somewhat rugged looks of these plugins fool you: this pack has quite a few useful goodies inside.
I especially like the effects that produce distortion – they are all pretty unique sounding to my ear. Great for subtle coloration or something more hardcore.
Most of these plugins have a good amount of well designed presets to browse too.
My favorite plugins in this bundle are:
MFreqShifter
MComb
MLimiter (try overdriving it and check all the different characters too)
MNoiseGenerator (try the white noise envelope follower preset!)
MOscillator (perfect little plugin for generating all kinds of test tones)
MStereoExpander (this one is capable of very sophisticated stuff)
MVibrato
MWaveShaper
This is a fun looking plugin that hides inside several guitar pedal emulations. These are not only usable for guitarists though – they are great effects for anyone who likes to experiment with sound.
The highlight for me is definitely the Larsenator algorithm – rather hefty feedback madness!
Ohm Force are known for their unique sounding creations and this plugin is no exception. It's made for experimentation and automation. Go wild.
One of the best sounding synth plugins out there! Not a whole lot to tweak but the presets are great.
If I had to choose a single saturation plugin out of all the ones featured here, it would be this. Absolute world class sound from this Swedish company.
The FreeG is a simple but very well executed plugin. It's a long volume control fader. What's the advantage of using this over the channel faders in most DAWs? Precision and great metering.
Top 10 Vst Plugins 2015 Crack
Download here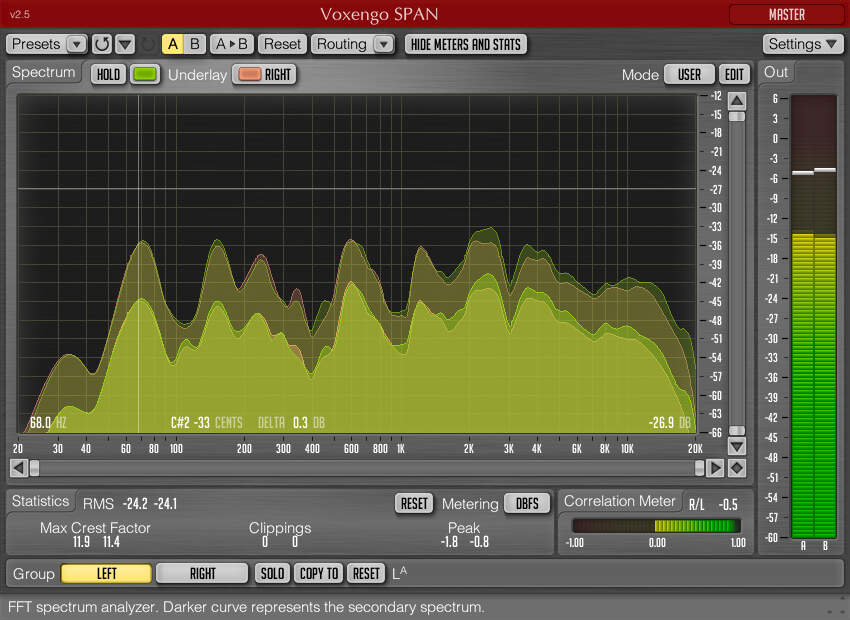 These guys know how to make good sounding plugins. This is their pultec-style EQ. You can (and should) also use it for saturation by driving it harder.
A very fat, analog-modeled chorus. I've used this a lot in my productions in the past year.
A compressor plugin with great forward thinking functionality. This is suitable to use in the mix on individual tracks. For Tokyo Dawn's newer mastering compressor, see below for Kotelnikov.
Make sure to read the manual.
This is Tokyo Dawn's newer compressor plugin. It's a mastering compressor that incorporates some of the concepts from their earlier Feedback Compressor II plugin.
Impeccable design and sound quality.
Once again, please do read the extremely informative and well written manual to understand the concepts behind the plugin.
This is an EQ with state-of-the-art sound quality and interface. The plugin is a collaboration between two extremely talented software developers – Tokyo Dawn Labs and Variety of Sound.
Read the manual to get the most out of it.
This is a very clean sounding, simple, lookahead brickwall limiter plugin. And it does a very good job (despite of it's name, please don't push it too loud)!
This free synth plugin sounds very good! That's all you need to know. Grab it!
Zebralette is a fun and unconventional synth that produces some very interesting sounds.
In the past year Valhalla has become one of my favorite software companies. This is a great sounding little plugin. If you like to go far and beyond, this is your ticket.
This reverb plugin can do some cool and unusual stuff. Behind the Mode button you will find some interesting algorithms!
Tube saturation modeling. Good for subtle fattening tasks.
A fabulous spectrum analyzer that also comes with loudness meter and stereo meters. Very customizable.
This is a classic and very useful stereo widening effect with a good amount of control. You can use it for widening stereo tracks or creating stereo tracks out of mono material.
Top 10 Vst Plugins 2015 Free
If you don't already have a plugin that does that, this is a great choice.
There it is – enjoy the plugins!
If you enjoyed this article, please consider sharing it on Facebook, Twitter, Google+, Reddit, Digg, forums or whatever way you prefer.
Top 10 Vst Plugins 2015 Pro
A lot of work goes into making this blog happen. The best thanks you can give me is to share the articles you like. It is massively appreciated.
Finally, if you don't want to miss any future posts, I suggest entering your email below to subscribe.
Top 10 Vst Plugins 2015 Download
Thank you!